The two key trends in news releases about newsmaker surveys this year are the increase in the proportion that link to lead-generation forms (41% this year, up from 31% in 2021) and the increased bundling of B2C surveys with B2B surveys (9% this year, up from 3% in 2021). This is according to the latest update to our annual newsmaker study, which analyzes 3,922 press releases about newsmaker surveys.
Lead Generation
Ultimately publicity is about generating sales for organizations, yet traditionally news releases weren't optimized for this. From 2018 to 2020, only 22% of survey releases linked to a lead-generation form to capture a prospect's contact information in exchange for a white paper with more detail about the survey. This jumped to 31% in 2021 and to 41% in 2023, indicating the greater importance of generating an ROI from public-relations investments by directly developing leads.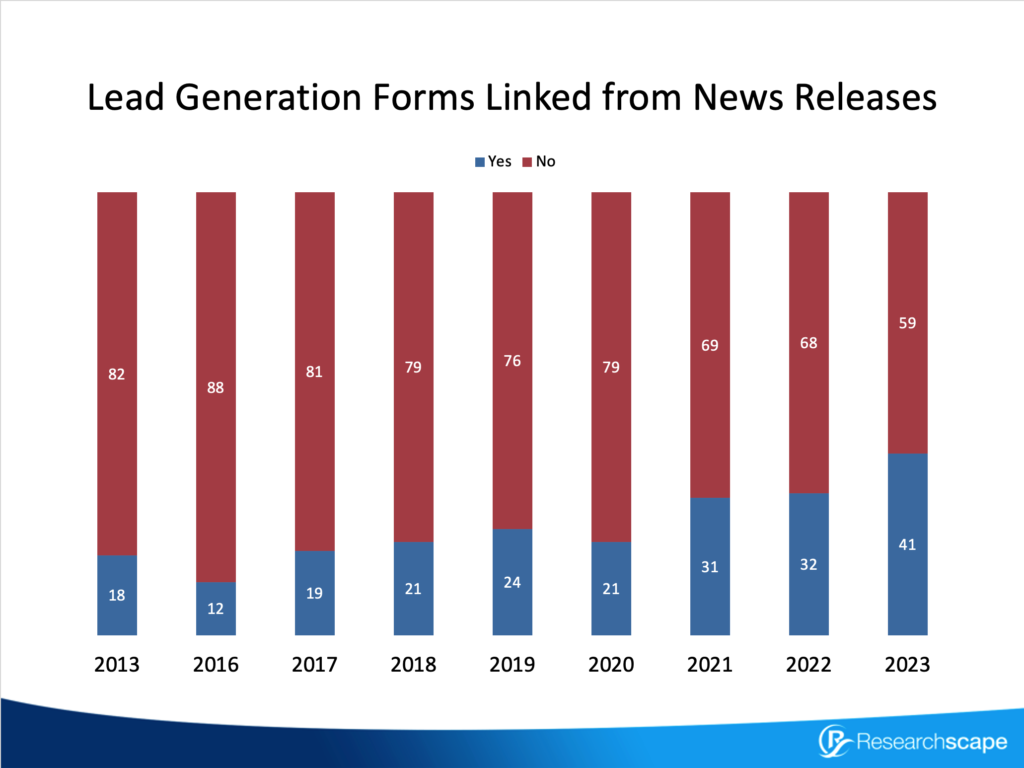 The typical deliverable unlocked by a lead-generation form is a white paper. While creating a white paper sounds daunting, and some are rich, professionally written, well-designed ebooks, many white papers are simply PowerPoint presentations of the survey results, with an introductory slide, a question or two per slide, and a methodology slide. A quick "white paper" in this format is better than not offering a white paper at all and may be more likely to be read in its entirety than a narrative format anyway.
Bundled B2B/B2C Surveys
The other key trend is the bundling of business and consumer surveys. Due to the high price of reaching specialist B2B audiences (from $20 per complete by department to $100 per complete for directors and above), more agencies have begun bundling their B2B surveys with B2C work, using the B2C sample size to hook journalists: 9% of surveys so far in 2023 are bundled surveys, up from 1% in 2020. Consumer sample can cost as little as $995 for five questions answered by 1,000 U.S. consumers.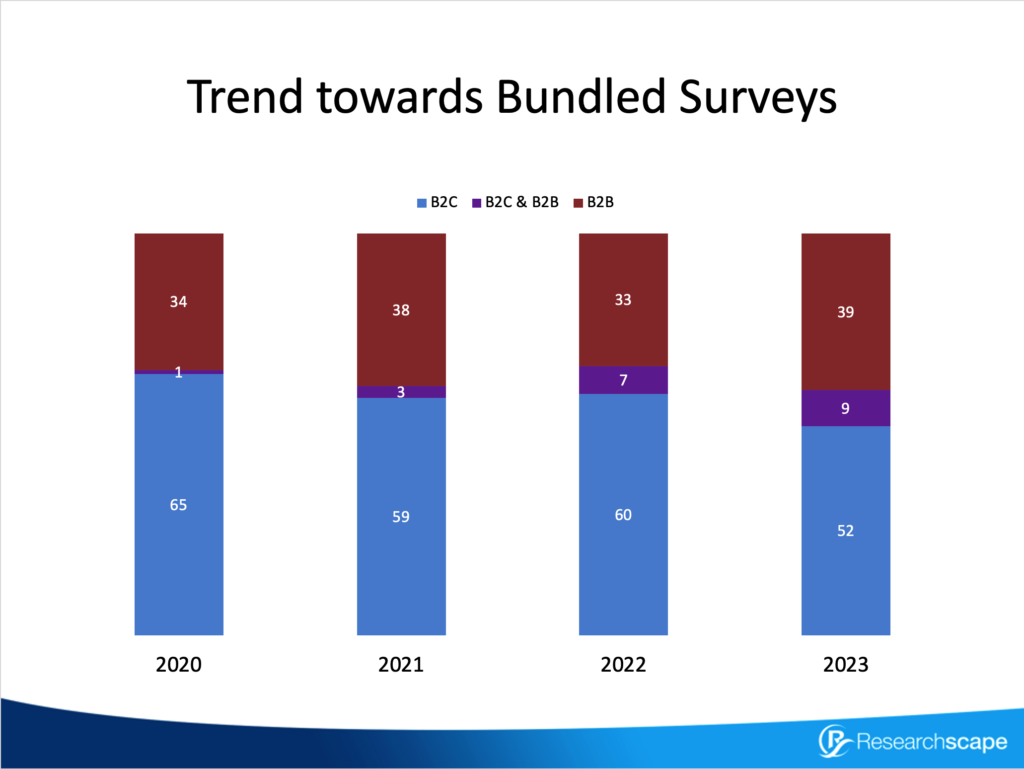 The median size of a B2C survey is 1,200 respondents vs. just over 500 respondents for B2B, with many surveys of directors, vice presidents, and above having only 100 to 250 respondents. While journalists recognize that surveys of businesspeople are smaller than surveys of consumers, consider running five questions on related subjects to get the perspective of 1,000 consumers and be able to take a number like 1,100 or 1,250 responses to journalists instead of 100 or 250.
Discover other trends and best practices for conducting your own newsmaker surveys in the latest edition of our whitepaper.