More Americans have heard of Bitcoin (72%) than the pixel (55%), and more have heard of cryptocurrency (45%) than crowdfunding (35%). Only 17% are aware of blockchain, the technology that powers Bitcoin and many other cryptocurrencies.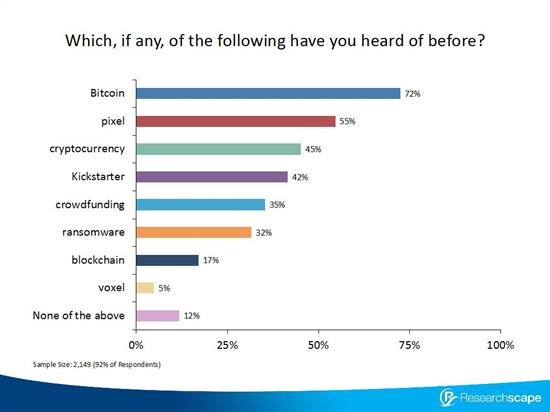 Awareness of Bitcoin, blockchain, and cryptocurrency rises with household income.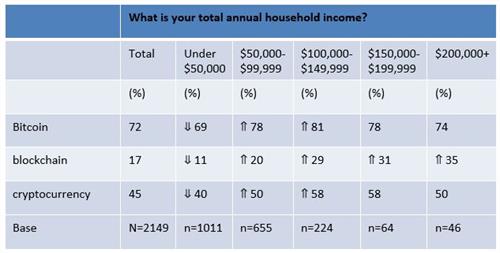 The self-employed and full-time employees have the highest awareness.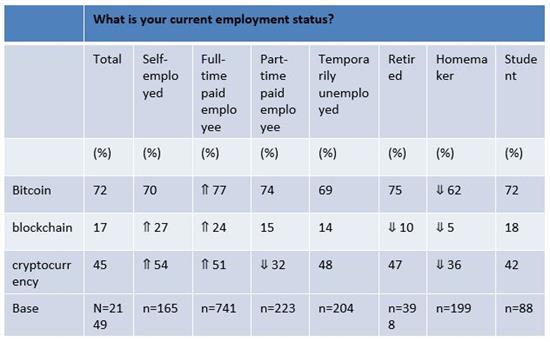 Post-Millennials are the least familiar with Bitcoin, while blockchain awareness is higher among younger respondents.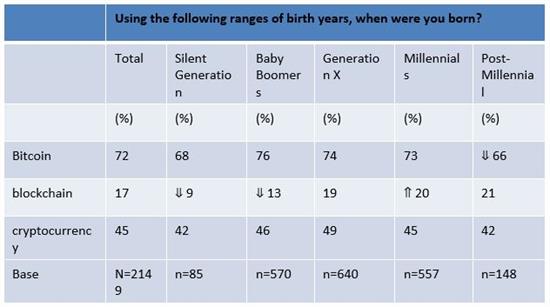 For your own in-depth look at the attitudes of Americans towards key issues, consider running an omnibus survey question.