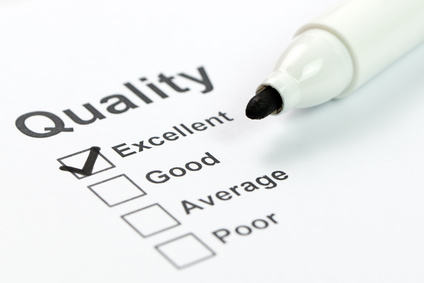 Having coffee with Jonathan Ziegel, VP of Experience Strategy at Ogilvy CommonHealth Worldwide, we landed at one point on the topic of customer satisfaction and CSAT surveys.
As I was recounting a few of my recent consumer experiences, Jonathan suggested that we, as consumers, react to brands based on our human instincts.
Brand responses to us may serve to suppress our 'in the moment', instinctual reactions, thereby, tainting or even invalidating the insights we share, transforming them into data points that fit neatly into a customer experience software generated report.
Here are a few ideas for consideration when developing a customer satisfaction survey.
Timeliness: If I'm stuck at an airport, and you're texting me flight delays, you know how to reach me. Connect with me at that moment. Ask me to record a video or share a photo. Solicit my reactions to the situation while I'm living the situation. Please don't send me an email through a third party intermediary, ten days later with a list of 'how bad was bad' questions. If the question suggests the answer, the answer won't be very informative for your business.
Separate the brand from the brand team: Jonathan's 'human' comment struck me as a great insight here. If you ask me whether the flight gate person apologized to my satisfaction, my answer would be that I wouldn't ask or expect the flight gate person to apologize. My human reaction is: I'm delayed, that stinks and I'll deal with it. On the other hand, the brand employees on the scene have to deal with hundreds and hundreds of tired, frustrated, and delayed people who won't be able to share their opinions with the brand until ten days after their flight. Send your team a survey. Employee engagement is important, too.
Anonymous means you don't tell anyone: Someone was telling me that an employee of a major real estate brand mentioned that my friend's survey answers had been used as a justification for denying employee raises. I obtained a copy of the questionnaire and the survey was poorly designed, but that's not the point. If your customer agrees to an anonymous survey and you tell your employees that they're not getting raises because of that customer, I'm guessing that customer can't comfortably remain your customer.
Authenticity: If you send an email using a third party research platform and inviting me to share my customer satisfaction with your brand, it doesn't need to be 'signed' by a C suite exec or the SVP of Customer Loyalty. The sender's email address isn't even your brand, or your company. No one thinks that a senior person is reading our CSAT survey answers.
I'll leave this conversation open with a few thoughts for consideration. First, you have the technology to do 'right now' research. If you're dealing with unhappy customers, right now might be the best time. Second, when you're asking a question, be clear on whether you're asking about the brand or the brand team. Third, if you promote an anonymous survey, it has to be anonymous. That's a rule. Lastly, your brand voice asking for feedback should try to sound authentic. Humans are smarter than you think, and they might react better to human designed CSAT surveys.