With Super Bowl LI right around the corner, many are curious as to how the fans feel about the big game, the teams, and the players who will be taking to the field Sunday night.
Toluna and Researchscape surveyed over 1,000 Americans about satisfaction with the NFL and their interest in Sunday's game. Over two-thirds of respondents are taking a side in Super Bowl 51. The narrow fan favorite is the Atlanta Falcons (39%), followed by the New England Patriots (38%) – a statistical dead-heat, but of course no Super Bowl can end in a tie! Only 22% of those interviewed don't care who wins.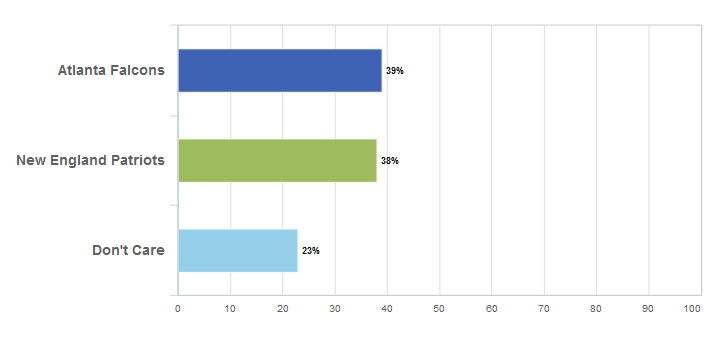 Many of the respondents who didn't care who won had a wide range of satisfaction. Of those who didn't care, only 4% were completely satisfied as compared to 32% of those who answered differently.
Rooting for New England
More than a third of respondents are rooting for Tom Brady, saying they like him the most (37%), with 36% being Patriots fans to begin with; 29% want to see Brady with one more Super Bowl win before he retires.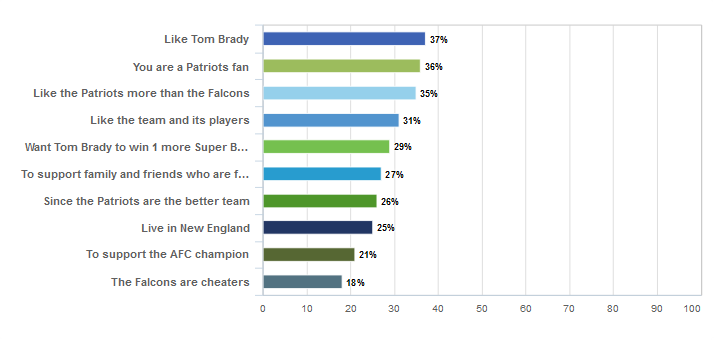 Rooting for Atlanta
Seems the fans for Atlanta value their dislike for Brady and the Patriots over liking their own team! A third said they were rooting for the Falcons because the Patriots were "cheaters" (35%), with nearly as many not liking Tom Brady at all (34%). Just under a third, though, just plainly liked the Falcons more than the Patriots.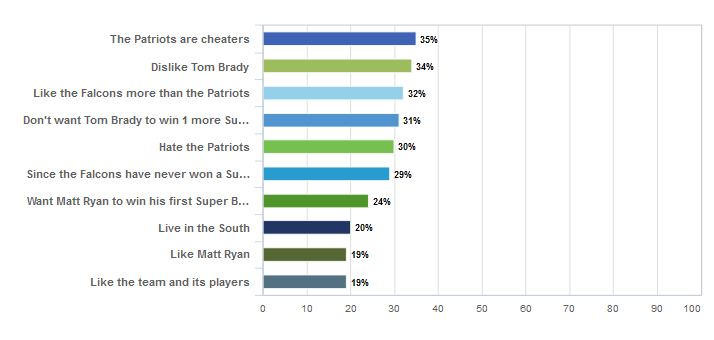 Not Rooting for Either Team
The most common reason for not rooting for either team was because they didn't follow professional football (38%), followed by their favorite team wasn't in the Super Bowl (21%), while some just want to see a good game (18%), and others just like both teams and the players (5%).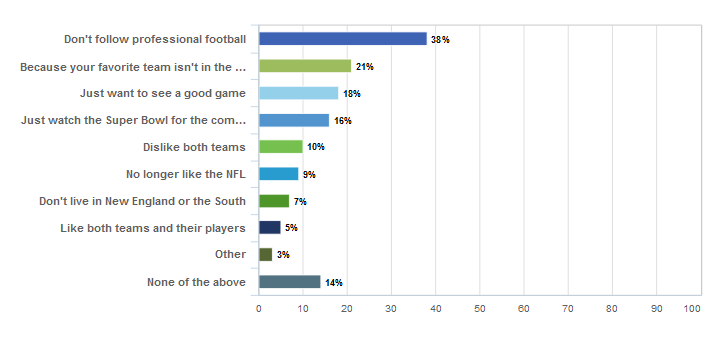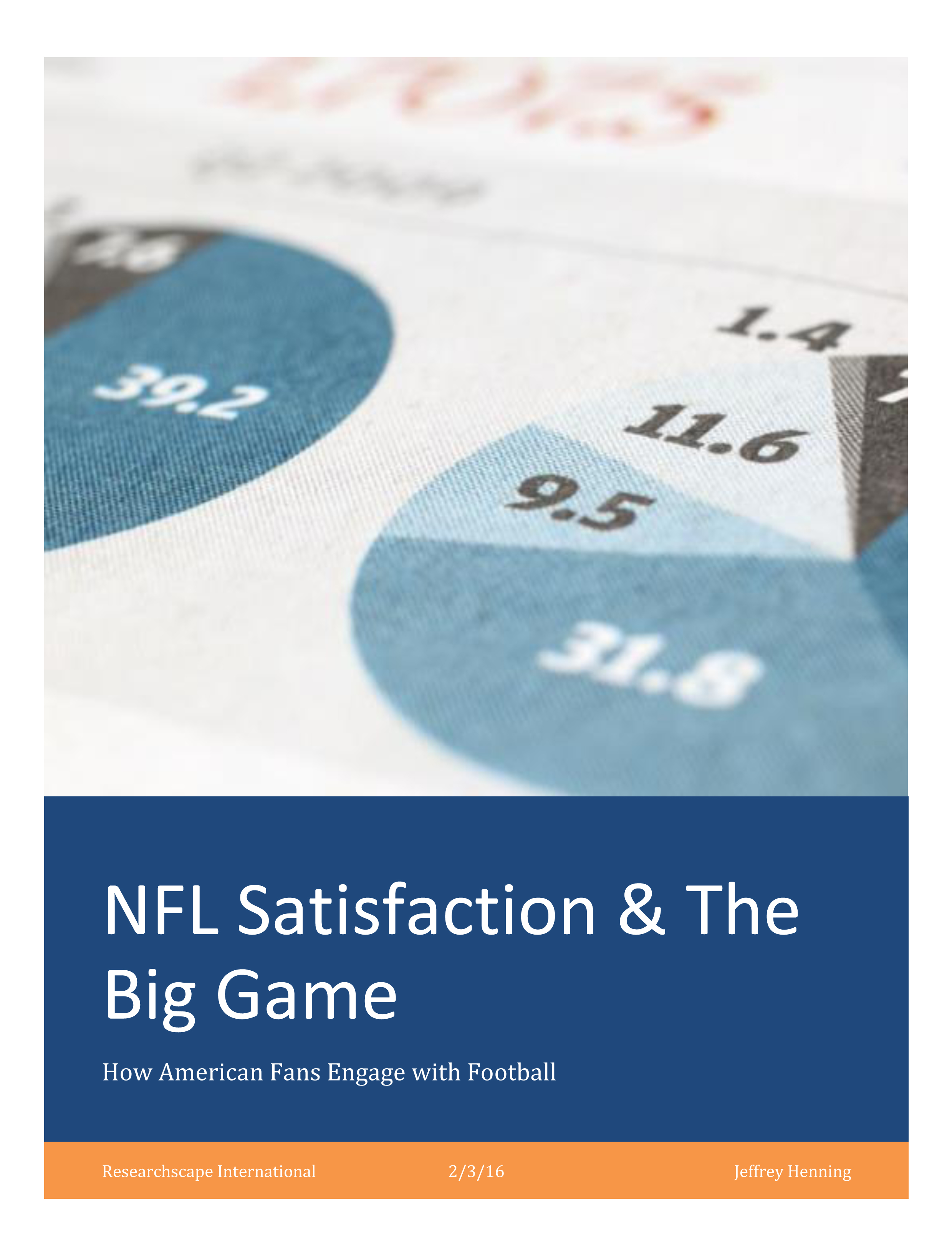 This is an excerpt from the free Researchscape white paper, "NFL Satisfaction and The Big Game". Download your own copy now: