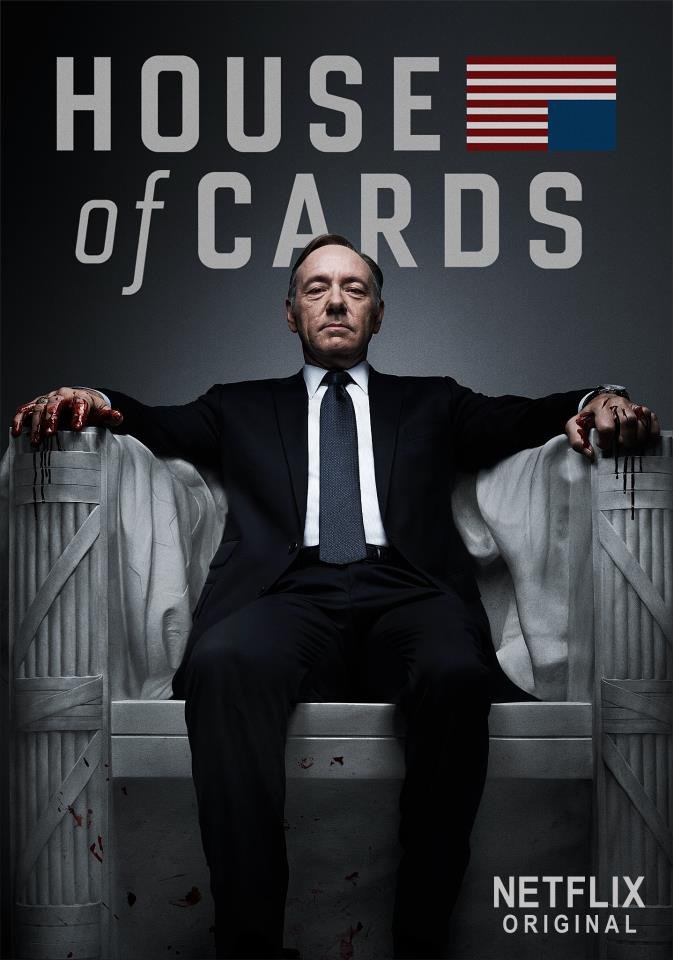 In a study on TV watching, Accenture asked timely questions about the Netflix original series, House of Cards – though an errant skip pattern makes interpreting the results harder than usual.
What was special about House of Cards is that, in a first, the entire season run of 13 episodes was released simultaneously, to indulge binge viewing. So how quickly did viewers binge?
Of the 2% of 1,001 respondents who had watched the entire series and the 7% who had watched at least 1 episode, here were the expectations for how long it would take to watch the series:
18% – in 1 week
17% – in 2 to 3 weeks
20% – in 4 to 5 weeks
24% – "still working on it"
21% – "unlikely to finish it"
Now to be clear, the question wording was "Netflix released the entire first season of House of Cards at one time, how long did it take you to go through the entire season?" So the question was not about the future (expectations) but the past (performance). Unfortunately, the skip pattern was wrong: the question was asked to respondents who had just replied that they had not watched the entire season (as well as those who had). The correct answer for 77% of panelists responding should therefore have been either "still working on it" or "unlikely to finish", but only 45% of respondents answered with one of those choices. The other respondents must have applied conversational pragmatics to assume the question was instead asking when they expected to finish watching the series.
A less charitable observer would argue the panelists were simply making up answers. I don't think so – I tend to believe there are more bad questionnaires than bad respondents. Writing good questionnaires is difficult and mistakes occasionally make it past the best quality assurance. In survey responses from the last errant skip pattern I reviewed, the majority of panelists who shouldn't have qualified for the question clicked the "other – please specify" and entered comments about the question not being applicable. In this case, as respondents sped through a question near the end of a long questionnaire, I think they simply interpreted the question text in a way they could answer it.
Have you watched the Netflix original series House of Cards?
 Source: Accenture, n = 1,000Researchscape.com 
In all, 55% of respondents had heard of the series. Research Now surveyed 1,000 adults, on behalf of Accenture. The survey was fielded in February and March 2013 to a Research Now panel. Survey results were not weighted. Based on my assessment of the questionnaire and methodology, this survey is only slightly likely to be representative of House of Cards viewers in general: the results should be considered qualitative or directional in nature. For more information on this study, refer to Video Over Internet Consumer Survey.
I'm looking forward to reading more Accenture research about binge watching behavior. On Friday, Netflix releases all the episodes of another original series, Hemlock Grove, a horror/thriller series.