Leslie Townsend of Kinesis Panel kicked off The Festival of NewMR by sharing her predictions for the mobile industry.
Looking back to 2015, 35% of all enterprises developed their own apps, and the number of mobile apps in total grew 58% in the United States. Spurred by this growth, consumers downloaded 180 billion app downloads last year. Flurry Analytics reported that 2015 was the first time that U.S. consumers spent more time per day in non-browser mobile apps than watching television: 198 minutes in apps to 168 minutes of TV. "The app economy is here!" Leslie said.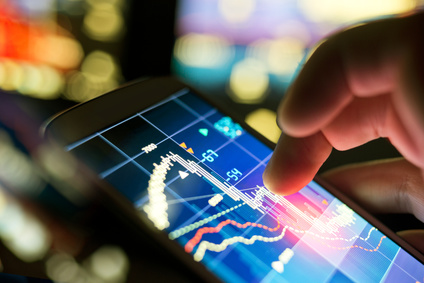 Looking ahead to the end of 2016, the world will see over 2 billion smartphone users out of 7 billion mobile users. Even a poor country like Bhutan has 85% cell-phone penetration.
Leslie's predictions:
"Security is UGH…ly." More devices lead to more privacy and security risks. The adoption of HTML5 opens up more security holes. While Millennials are relaxed about the data that they share, they want control—and not security breaches.
"More UX researchers." Yes, design in general is important: companies that invest in great design outperformed the S&P 500 by 228%, according to blog.bloc.io. (Design-centric organizations include Apple, Coca-Cola, Disney, Ford, Herman-Miller, IBM, Intuit, Nike, Starbucks, and Target.) For the mobile experience in particular, design takes the form of creating intuitive interfaces, which is leading to an increase in UX engineers and researchers.
"Beaconing is the 'Basic Black' of location services." Beaconing is about understanding what is happening during the shopping experience itself within the physical retail environment, tracking locations within the store (proximity to beacon devices) through an app on the shopper's device. It's a new way of engaging with the customer in the store. Think of this as "experience feedback" or "experience measurement," providing great insight into shopper satisfaction.
"Wearables will hold beaconing back (for a while)." Wearables tie in to beaconing because you won't want to pull out your phone for casual information while shopping. It would be much more convenient to glance at your smartwatch. Yet most wearables companies missed revenue targets in 2015 and face increased competition in 2016. In the long run, though, Analysys Mason forecasts that sales of smart watches, smart bands, smart glasses, and transformables will grow dramatically, from 40 million unit sales in 2015 to just under 190 million unit sales in 2020.
"Millennials and beyond will require much more attention." Known for their obsession with technology, Millennials are a primary driver for changes to the online survey and panel experience, from invitation through to rewards. They want user interfaces more like their apps, easy video submissions, and better research experiences overall. This need means the research industry itself needs to be a consumer of UX research and design!
The continued growth of mobile will have a lasting impact on how and where research is conducted in 2016. Make sure to sign up for NewMR presentations going on all week as part of The Festival of NewMR.