[vc_row animation="false" content_width="grid"][vc_column width="2/3″][vc_column_text]
Jeffrey Henning, PRC
[/vc_column_text][vc_column_text]
[/vc_column_text][vc_column_text]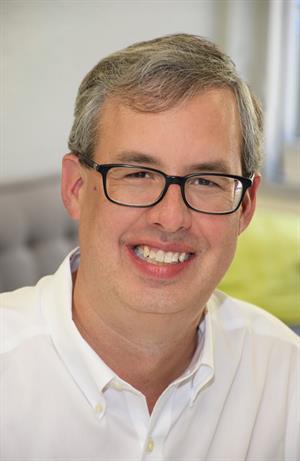 Jeffrey is a professionally certified researcher and has personally conducted over 1,000 survey research projects.
Jeffrey is currently volunteering as the president of the Market Research Institute International, a non-profit providing continuing education to the research industry. In that role, he is overseeing a complete redesign of The Principles of Market Research course, which provides an academic foundation to researchers across hundreds of agencies and panel suppliers.
Jeffrey is a member of the Insights Association and the American Association of Public Opinion Researchers. In 2012, he was the inaugural winner of the MRA's Impact award, which "recognizes an industry professional, team or organization that has demonstrated tremendous vision, leadership, and innovation, within the past year, that has led to advances in the marketing research profession."
Before founding Researchscape in 2012, Jeffrey co-founded Perseus Development Corporation in 1993, which introduced the first web-survey software, and Vovici in 2006, which pioneered the enterprise-feedback management category. A 30-year veteran of the research industry, he began his career as an industry analyst for Giga Information Group (now part of Forrester).
.
[/vc_column_text][/vc_column][vc_column width="1/3″][vc_column_text]
[/vc_column_text][vc_column_text]
[/vc_column_text][vc_column_text]
Top 10 Posts
[/vc_column_text][vc_column_text]
Blog Roll
[/vc_column_text][vc_column_text]
Follow Us
[/vc_column_text][vc_column_text]
[/vc_column_text][vc_column_text]
Navigation
[/vc_column_text][vc_column_text]
[/vc_column_text][vc_column_text]
Our Address
[/vc_column_text][vc_column_text]
Researchscape International
5077 Fruitville Road, Suite 120
Sarasota, FL 34232
[/vc_column_text][/vc_column][/vc_row]