OUR STORY
Founded in 2012, Researchscape International is an agile market research consultancy delivering high-quality custom and omnibus surveys, automated reporting tools as well as other research-related services, to marketers and agencies.
Our surveys are frequently used to drive thought leadership, support content creation, and help grow organizations' public profiles. Other services support specific client needs including concept testing, feature prioritization, crisis communications, customer satisfaction and more.
We work with the most reputable research panel providers to meet our clients' needs for fast, accurate and rich data. And we are sticklers when it comes to following research industry best practices for questionnaire design, sampling and weighting to produce representative results that meet journalistic standards. All our survey design and post-survey research review is handled in-house in North America for adherence to the highest quality standards.
In the real world, every organization has budgets and spending constraints. That's why Researchscape believes in complete pricing transparency – our service costs are published online with no hard-sales push or surprise fluctuating costs. Like what you see and it's within your budget? Click on a service, add it to your shopping cart and accelerate your survey results – 24/7.
PEOPLE HELPING PEOPLE
Though we pride ourselves on our speed and efficiency, we never lose sight of the human element in all our work. Our senior and experienced team is high-touch when it comes to helping you make informed decisions – whether it's about questionnaire design, data analysis, or simply how to get started. We'll brainstorm with your team and recommend the most prudent way forward to achieve your desired results. We go the distance to cement long-term relationships.
GLOBAL SUPPORT
Researchscape International is headquartered in sunny Sarasota, Florida, with project management support and software development in Ottawa, Canada, and sales/marketing based in St. Louis.
Our first three projects were surveys within Saudi Arabia, Sweden, and Taiwan, and we've provided research around the world ever since – everyone from start-ups, nonprofits and educational institutions to Fortune 500 organizations. We enjoy partnerships with best-of-breed research panel companies in 126 countries. Our day-to-day assignments range from quick in-country surveys to elaborate, multi-country studies.
TECHNOLOGY-INFUSED
From our inception, we decided to embrace technology to obtain the best results for our clients and to strip out unnecessary costs. Good examples of our proprietary technology, that most clients never get to see, include our panel integration tool, which allows us to use multiple sample sources and then deduplicate multiple responses from the same individual, and our automated report generator, which delivers highly accurate survey results – both text and graphics – to our clients.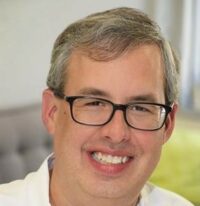 Jeffrey Henning
Chief Research Officer
Jeffrey is a professionally certified researcher and has personally conducted over 1,000 survey research projects. Jeffrey is currently volunteering as the president of the Market Research Institute International, a non-profit providing continuing education to the research industry. In that role, he is overseeing a complete redesign of The Principles of Market Research course, which provides an academic foundation to researchers across hundreds of agencies and panel suppliers. Jeffrey is a member of the Insights Association and the American Association of Public Opinion Researchers. In 2012, he was the inaugural winner of the MRA's Impact award, which "recognizes an industry professional, team or organization that has demonstrated tremendous vision, leadership, and innovation, within the past year, that has led to advances in the marketing research profession." Before founding Researchscape in 2012, Jeffrey co-founded Perseus Development Corporation in 1993, which introduced the first web-survey software, and Vovici in 2006, which pioneered the enterprise-feedback management category. A 30-year veteran of the research industry, he began his career as an industry analyst for Giga Information Group (now part of Forrester).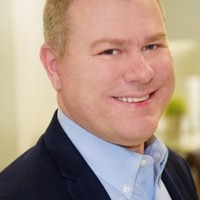 Brad Patton
Chief Technology Officer
Brad Patton is a highly accomplished software architect and visionary with more than 25-years' experience in designing, building and directing the growth of sophisticated business software and platform technologies. In 2014, he joined Researchscape, where he oversees survey fielding and response quality as well as the initial statistical analysis of survey results using ResearchStory, a proprietary survey analysis application that improves the quality of research deliverables. Before joining Researchscape, he was the chief software architect at both Verint and previously at Vovici, acquired by Verint in 2011. During his seven-year tenure at both companies, he led the technical direction of the Vovici enterprise feedback management (EFM) platform, transforming it into a multi-tenant SaaS platform serving hundreds of customers with thousands of users. Prior to Vovici, at Perseus Development Patton developed the first EFM platform. He worked there for seven years as the company's chief software architect. His first software developer role was for Object Technology International, later acquired by IBM, where he worked on the Visual Age for Java development platform that later became the Eclipse open-source platform. Patton earned his BS in computer science and business administration from Arizona State University. He resides in Ottawa, Ontario.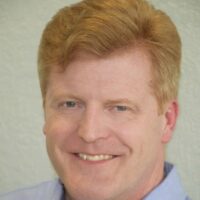 Tony Cheevers
Customer Success Officer
Tony Cheevers is a career sales and marketing leader with a strong focus on relationship-selling. Over the course of 35 years, he has supported major brands in the public and private sector. Cheevers joined Researchscape in 2015 to head up the company's sales, communications and marketing initiatives. He see his role as chief customer advocate and he's a key part of Researchscape's customer satisfaction team. Prior to Researchscape, he worked in business development for Discuss.io and FocusVision, both qualitative market research organizations. Previously, he was a national account manager with the U. S. Postal Service. Earlier positions included sales manager for Schlumberger SEMA and digital sales for Ziff-Davis Publishing. Cheevers graduated with a Bachelor of Science in Business Administration from Georgetown University. He holds a certificate in Marketing from the Direct Marketing Education Foundation (now marketingEDGE). He is a board member of Digital Irish, a non-profit organization serving the tech and digital Irish communities around the world.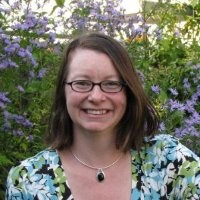 Lili O'Reilly
Chief Operating Officer
Lili O'Reilly is an experienced software developer and specialist with more than 20 years' experience in a broad variety of industries and organizations. She joined Researchscape in 2014, in a variety of roles including programming surveys, QA'ing both automated software reporting results, and project management and oversight. Her portfolio has expanded to formalizing the company's project management process and programming in SurveyGizmo's custom scripting language for custom reporting needs. O'Reilly left the business world from 2001 to 2013 to focus on raising her three children. But it was hardly a time off – she managed the local elementary school parent council, organized events and activities such as BOKS exercise programs, science and movie nights, fundraising, teacher appreciation days, community cleanup days and more. Previously, for HomePortfolio.com, O'Reilly was a Java developer who designed and developed the web interface for automating the custom development of a website tailored to companies in home design and product sales. Previously, she was a software specialist III at xwave where she was contracted to a small research group at Defence Research Establishment Ottawa working on its Advanced Land-based Electronic Warfare Analysis Technologies project. Earlier positions include Smalltalk software programmer for Asset Management and teaching assistant at Carleton University, near Ottawa, where she assisted computer science professors with Smalltalk programming language. She earned her bachelor's degree in computer science from Carleton University and in preparation for reentering the workforce in 2014, she learned the iOS development environment and programming in Objective C. In her spare time, O'Reilly enjoys reading and outdoor activities like snowshoeing, hiking and skiing. She'd garden more, if Ottawa summers were longer.